Zoho integration (0.1.4)
Released on 2011-04-19 by Mikko Ohtamaa for Plone 4.0 under GPL - GNU General Public License available for All platforms.
Software development stage: stable
Integration of Zoho web applications for Plone CMS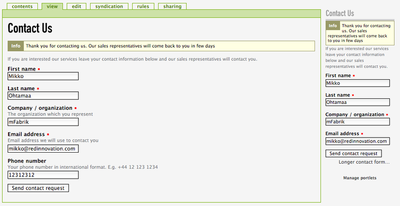 mfabrik.plonezohointegration provide tools to integrate Plone CMS with Zoho web applications and their data.
The main feature of this add-on product is a new contact form, available as standalone and a portlet, which will directly deliver contacts to Zoho CRM where your sales representatives can pick them up and handle according to their workflow.
Features
Control panel to set Zoho username, password and API key required for integration communication
Contact form integration with Zoho CRM. All contacts are automatically converted to Zoho leads. The sales person of your organization can screen contact submissions in Zoho CRM and dial/email to persons interested in your products.
The features are done using mfabrik.zoho library for Python.
Document Actions