collective.tinymceplugins.imagebrowser (1.0)
Released on 2011-04-15 by Joscha Krutzki for Plone 4.0 under GPL - GNU General Public License available for All platforms.
Software development stage: beta
A TinyMCE plugin to provide thumbnail image browsing and a ressource library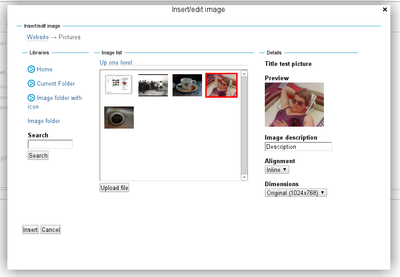 This is a plugin for the TinyMCE editor for Plone.
It replaces the default ploneimage plugin in order to provide image thumbnail browsing and a ressource library (preselected folders).
To add entries to the ressource library go to the tinymce controlpanel and click on the library tab.
Document Actions