collective.z3cform.colorpicker (0.2)
Released on 2010-10-31 by Giorgio Borelli for Plone 3.2 under GPL - GNU General Public License available for All platforms.
Software development stage: stable
colorpicker widget for z3c.form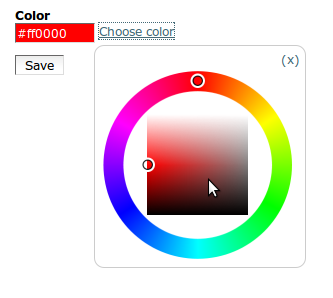 The color picker widget allows you to select a color and store its web exadecimal code.
The widget is based on TextLinesWidget (plone.z3cform.textlines) and Farbtastic, a jQuery color picker plug-in (http://acko.net/dev/farbtastic).
Document Actions